First Conference on World Geography Convened in Shanghai, China
2023-02-17 10:38:45
The First Conference on World Geography was held on November 26-27, 2022 in Shanghai, China. With the theme of "Geography and Our Common Future", the conference was jointly organized by the Geographical Society of China (GSC), China Institute for Innovation & Development Strategy, East China Normal University (ECNU) and University of the Chinese Academy of Sciences.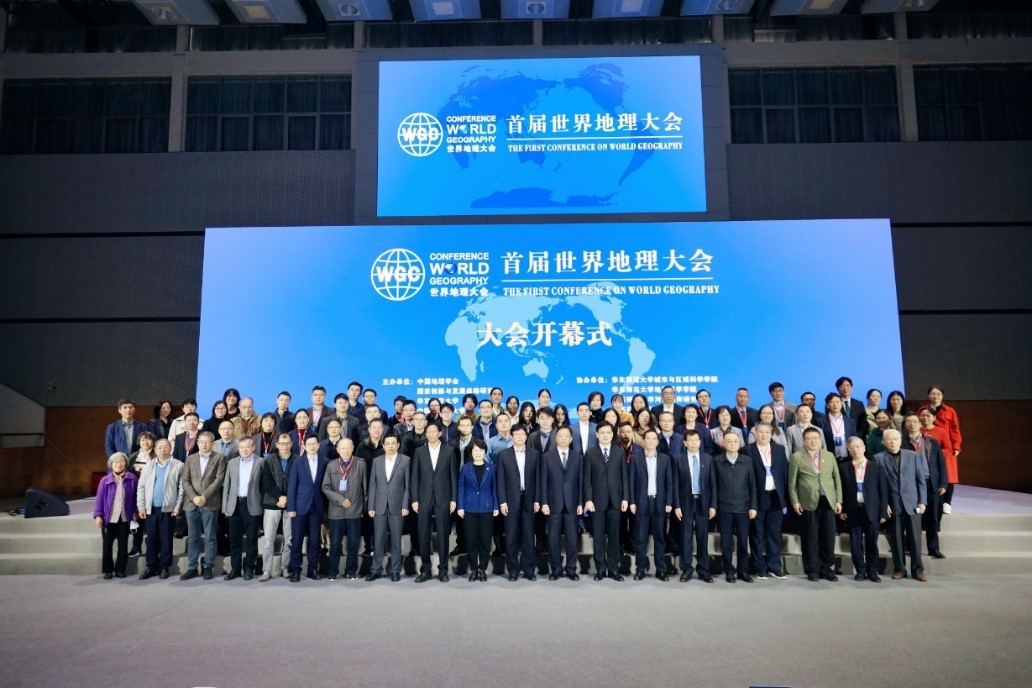 Experts and scholars from China and abroad delivered over 500 keynote lectures and reports on a variety of topics ranging from geography and low-carbon energy security to research innovative tools and methodologies for the advancement of world geography during the two-day conference, which was held both online and on-site.
According to organizer of the Conference, Prof. Du Debin, Dean of School of Urban and Regional Science ECNU, "Geography is an interdisciplinary subject between the natural sciences and the humanities. When we talk about the construction of a community with a shared future for mankind, we have to understand the distribution of local natural geographic resources and the local humanities, and the social and economic conditions, since humans are not only about population, but also about the spatial distribution of activities, and the relationship between all human activities and the natural environment."
The Conference on World Geography is designed as global platform for geographers to exchange views, share progress in their respective studies, and have a dialogue with scientists of other disciplines and policy makers in seeking for solutions for the environmental crisis. It will be held in Shanghai every two years starting from 2022.