National Conferences
2020-11-05 09:56:38
GSC carries out a variety of academic activities. The Society organizes more than 60 academic conferences / symposia / workshop / meetings, with more than 20,000 participants on average annually. All these conferences offer opportunities for presenting research, sharing insights, networking and collaboration. Some of them become brand events of GSC and have a large influence nationwide, for example: China Conference on Geography, National Conference on Physical Geography and China Conference on Human Geography, etc.
【China Conference on Geography】
In 2001, the Geographical Society of China inaugurated its first National Annual Conference on Geography. Then the annual conferences successively took place in Shanghai, Beijing, Wuhan, Guangzhou, Lanzhou, Nanjing, Changchun, Urumqi, Kaifeng and Chengdu. The Annual Conference 2009 was held in conjunction with the 100th Anniversary of the GSC and the Annual Conference 2016 convened conjointly with the 33rd International Geographical Congress. After the discussion by the Standing Committee of the GSC, to build a higher quality, multifunctional and internationalized brand scientific event, since 2018, the GSC Annual Conference on Geography was given a new name "China Conference on Geography", abbreviated to CCG. In 2018, the 1st CCG convened in Xi'an, and more than 4000 geographers worldwide participated in the conference. The year 2019 remarks the 110th Anniversary of the founding of the GSC. The 110th Anniversary of the Geographical Society of China (GSC) & the China Conference on Geography 2019 was scheduled on November 1st to 3rd, 2019 in Beijing.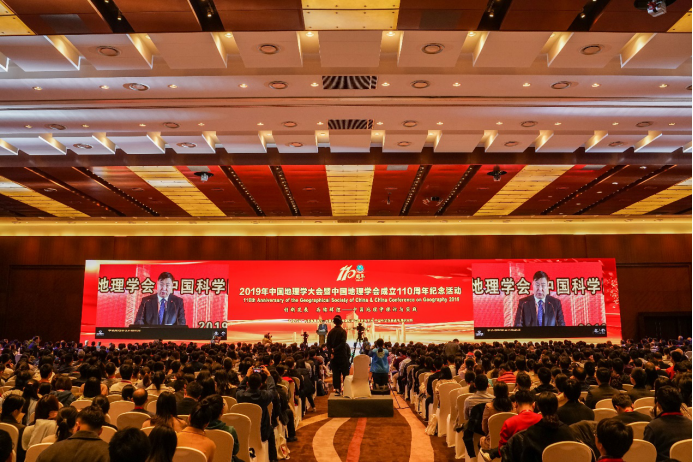 110th Anniversary of the Geographical Society of China & China Conference on Geography 2019